Shop Our LED Flameless Window Candles On Sale Now!
Start planning now for the holidays!  Our beautiful window candles add a simple, and timeless touch to any home.  All the candles below are battery-operated and feature a "dusk to dawn" photocell that turns the candles on at night and off in the morning.  This feature extends the battery life.  Couple that with the LED bulbs, which consume very little energy, ensure these candles will last throughout the holiday season without having to change the batteries.
See Our Dual Color Flames (simply flip to change flame color)
Dual flame color available on FPC1320 and FPC1325 models.
Other models have 1 flame color (see product details).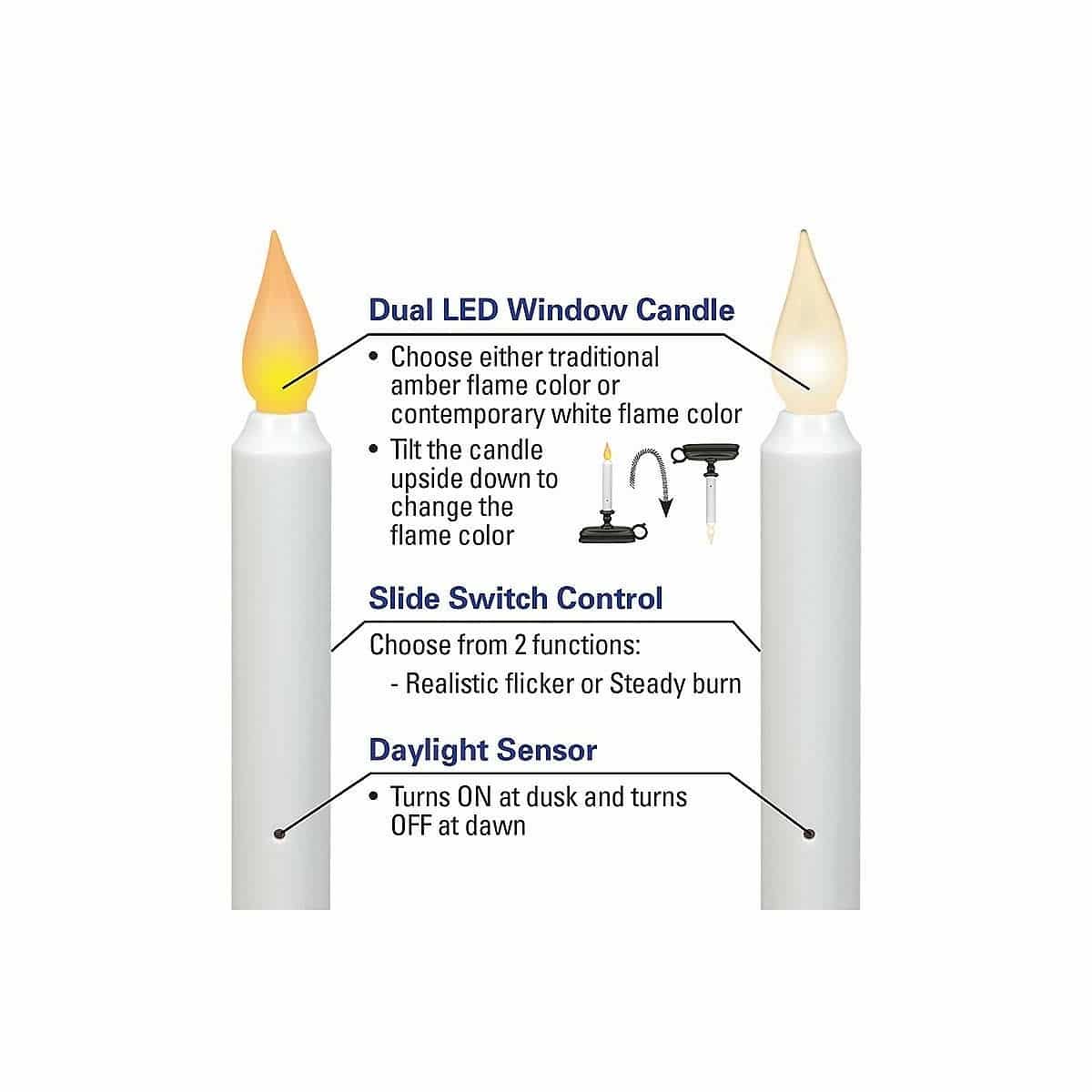 Flip Candle Over to Change the Flame Color (Warm Amber v. White)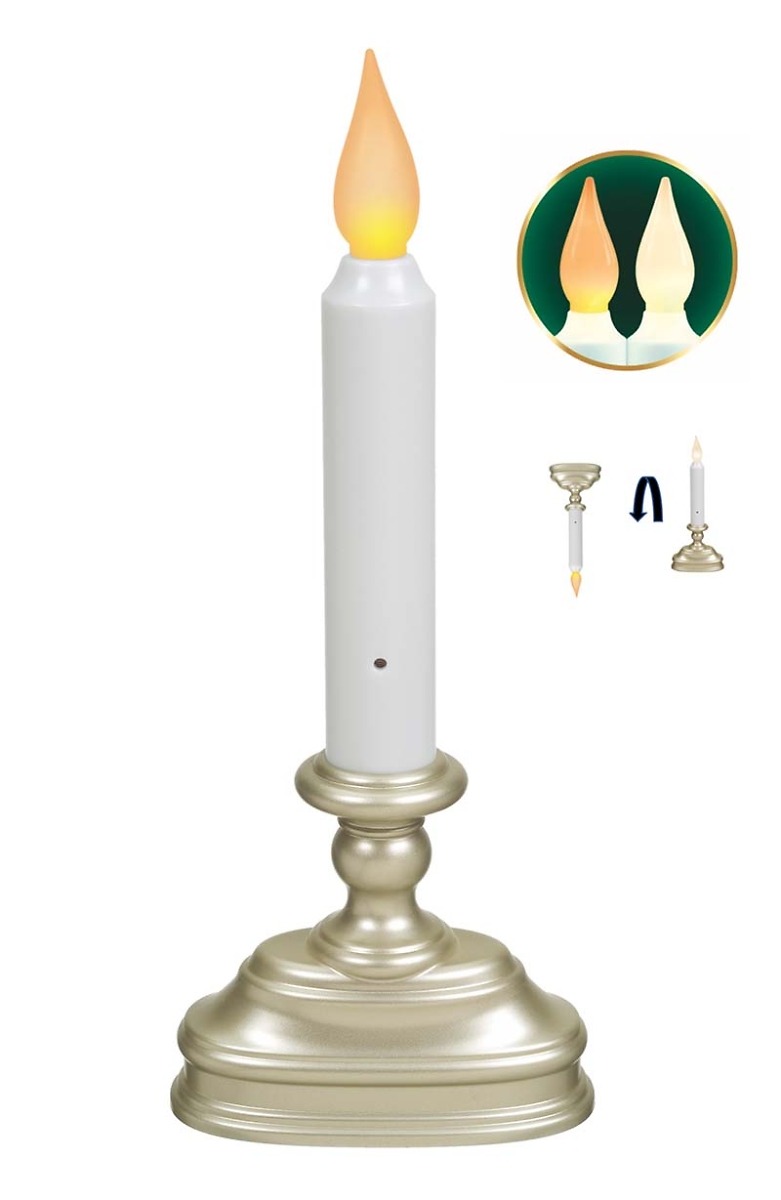 $

12.95

The FPC1320 LED Holiday Window candles gives you the best of both worlds - the flame can burn yellow or soft white - depending on your mood!  To select the flame color, simply tilt the candle upside down, and back up again to change between the two flame color choices. This new innovation is available in three different base colors to match your preference and decor - Pewter, Brass and Dark Bronze (looks black).